You Should Read This
Welcome to "You Should Read This," a column where I get to recommend three pieces of literature (fiction and non-fiction) I think you should read. I am always working on at least two books, so I'll let you know what is taking up space on my nightstand with "Currently Reading." The "Revisiting a Classic" item, as the name suggests, deals with a classic that maybe you've read before but which might be worth looking at with fresh eyes or in a fresh translation. Finally, "You've Probably Never Heard Of…" will be where I get to let you in on literature's best kept secrets, those underrated pieces that don't get the reading time they deserve.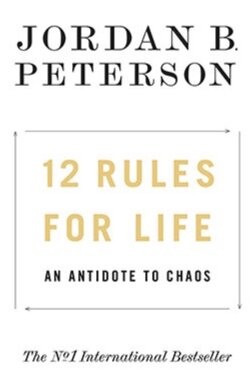 For the past two months or so, my book club and I have been working our way through Jordan Peterson's 12 Rules for Life: An Antidote to Chaos, covering one rule per week. Actually, I started reading the book by myself on the plane out to a friend's wedding in Seattle this past summer and immediately knew I wanted the book club to read this so I would have a group of people to discuss it with. Fortunately, they agreed, and we are now nine rules in.
Published just last year, 12 Rules has become an international phenomenon at this point, and rightly so: it truly is quite good. Peterson's instructions on how to live a more purposeful, responsible life range from the seemingly trivial but surprisingly insightful—like "Stand up straight with your shoulders back" and "Pet a cat when you encounter one on the street"—to the more obviously thought-provoking, such as "Pursue what is meaningful (not what is expedient)." Much of his advice is common sense, but the way he expands upon each of his rules and explains his thinking behind each one often offers a unique perspective.
12 Rules has been a perfect book club read, especially since each rule elicits a different response from everyone in the room: one week we will all find ourselves on the same page with Peterson when it comes to disciplining children; another week, we will all feel a little frustrated with the way he has (or has not) explained something theological; and more weeks than not, the room is split. In every case, he has offered us ample fodder for discussion.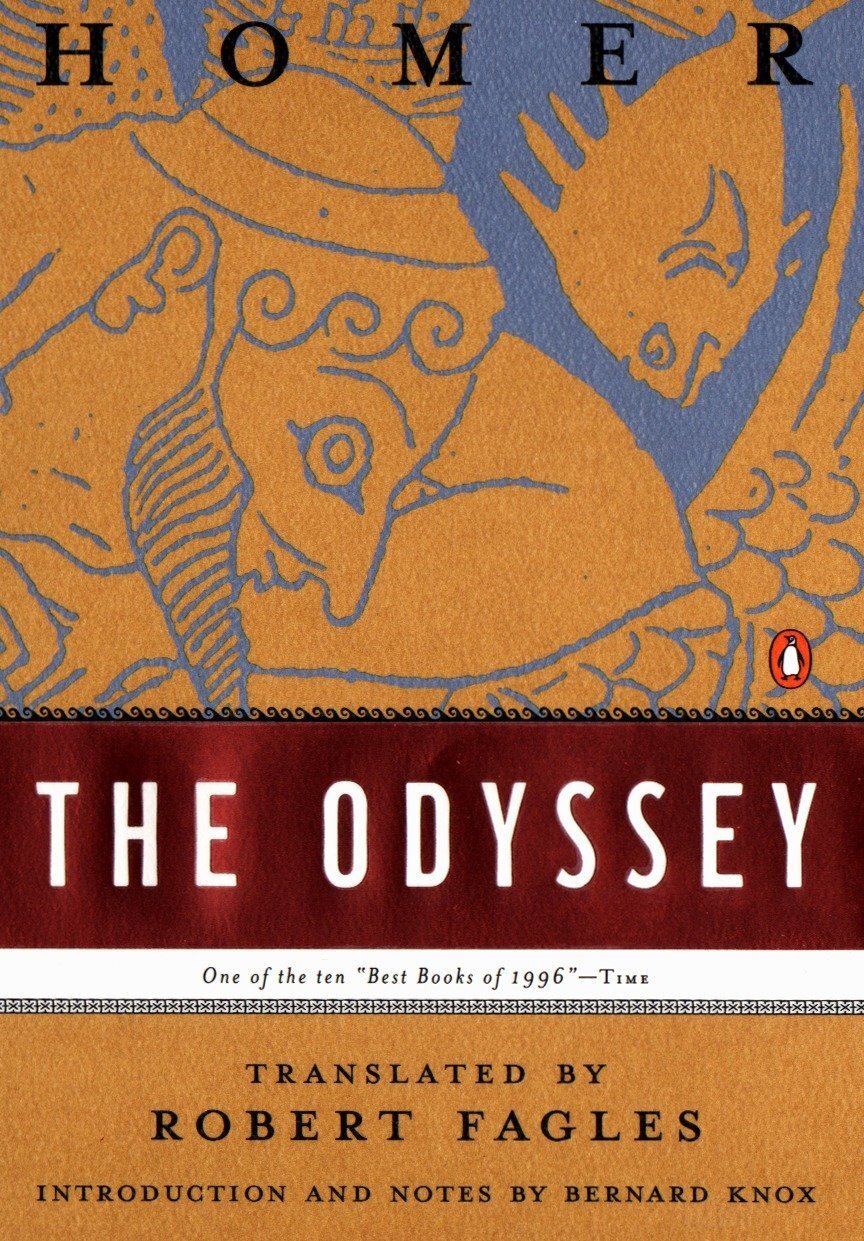 I like to keep all my favorite books of all time in the same place on my living room bookshelf. That way, I can find them easily when I want to recommend or loan one out to a friend. Today, right next to The Brothers Karamazov, Our Mutual Friend, and the collected works of Jane Austen sits Robert Fagles' translation of The Odyssey. Even if you've read Homer's classic epic before, I highly recommend giving this translation a try.
Although it is less literal and perhaps less classically poetic than other translations like Robert Fitzgerald's, which was my high-school introduction to The Odyssey, there is a current of energy running through Fagles' rendition that imbues the story with a uniquely cinematic excitement. Nymphs zoom out of the wine dark sea, and Odysseus' battle scenes have never been so thrilling. When I read the poignant passage describing Argos, Odysseus' aged and faithful dog, as he thumps his ragged tail one last time to acknowledge his master's return and then breathes his last, I was struck again by the timeless appeal of Homer's stories.
You've Probably Never Heard Of…
After several years of close friends recommending that I read what true devotees have dubbed the "Aubreyad," last summer I finally picked up a library copy of the first book in Patrick O'Brian's seafaring series, Master and Commander. Much to my delight, I found myself completely engrossed in the stories of boisterous and lovable Captain Jack Aubrey and his eccentric best friend, Dr. Stephen Maturin.
O'Brian's writing is rich in well-researched details but never so dense as to prevent me from being completely engaged with the story and the characters. Aubrey and Maturin are so vividly portrayed that you will feel like you know them personally and will be utterly invested in all their virtues and foibles alike. And don't let a lack of nautical knowledge dissuade you—O'Brian somehow manages to avoid being pedantic while explaining topsails and backstays by using a clever device whereby a seasoned sailor gives the landlubber Maturin the occasional tutorial on the mechanics of a ship. Earlier this year, I took the third book (H.M.S. Surprise) with me on a plane ride to Europe, and the story was so well written that it didn't feel like brain candy but was light enough that I could read it for hours on end without needing a break.
One final note: You may have, in fact, heard of Master and Commander because of the excellent 2003 film adaptation starring Russell Crowe. I am happy to say that, while the film (one of my favorites) is an amalgamation of the events depicted in several of the Aubrey novels, it beautifully captures the essence of O'Brian's stories.
Feel free to chime in with your own suggestions in the comments below, I'm always looking for recommendations!

Helen DeCelles-Zwerneman is Operations Manager, Web Master, and Artistic Director for Cana Academy.