You Should Read This II
Welcome back to "You Should Read This," a column where I get to recommend three pieces of literature I think you should read. Let's get right to it!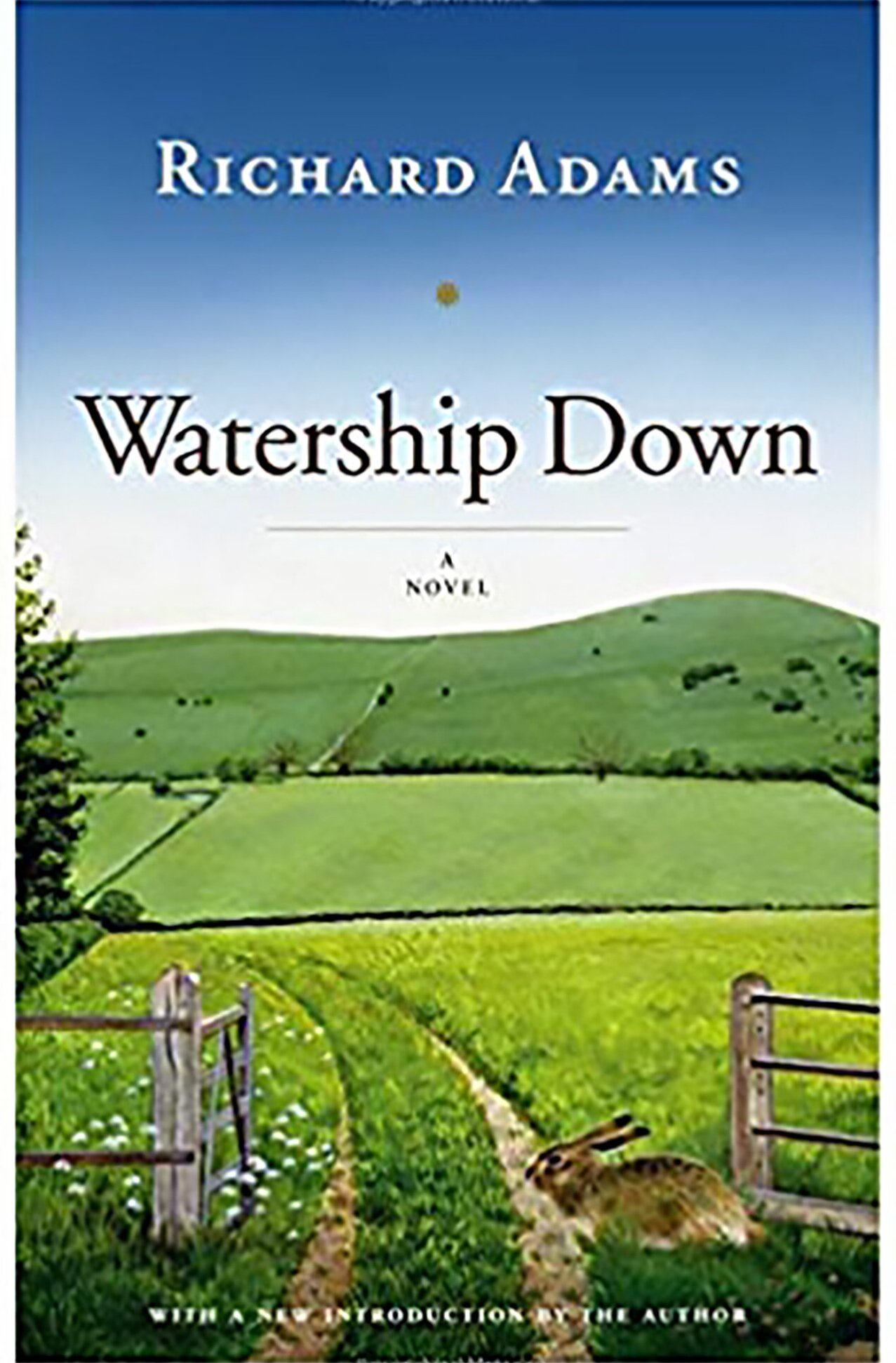 It was while I was editing one of our recent publications that I realized it was time for me to re-read a long-time favorite of mine: Watership Down, by Richard Adams.
This is truly an epic tale, a kind of Lord of the Rings for rabbits. The first part of the story follows a scrappy band of male rabbits as they escape a warren slated for destruction, then found a new colony. Only after they have settled into a new, safe warren do they realize they are missing something—or rather, someone—crucial: wives. The second half of the story follows their quest for female rabbits who will join their warren.
Writing in lovely prose, Adams achieves something unique in this novel: The rabbits are, to a certain extent, anthropomorphized. For example, they talk in English with a few words of their peculiar rabbit dialect scattered throughout, and they have a well-developed mythology centered on a sun god named Frith. At the same time, they interact with the world entirely as rabbits do. They live in constant fear of the many predators out to eat them; their personal habits and bodily functions are decidedly leporine; and many of the tools and creations of humans, from boats to cigarettes and artwork, remain mysterious to them.
The rabbits are led by charismatic Hazel, and much of the novel is told from his point of view. He is joined by his brother Fiver, a prophet whose ominous visions provide some protection for the rabbits, including the impetus for them to leave their original warren. Other pivotal characters include tough Bigwig, clever Blackberry, and Dandelion, a storyteller with a nearly exhaustive knowledge of all the tales centered on the rabbits' Odyssean, mythological hero, El-ahrairah. As Hazel and this band of friends navigate the beautiful but sometimes deadly English countryside, their journey is always engaging and often surprising.
Anyone who knows me finds out early on that my favorite work of literature is The Brothers Karamazov. I first read this masterpiece in high school and fell in love immediately. It is everything a novel should be: a well-constructed plot dealing with complex human issues, acted out by richly drawn characters in a thoroughly developed setting. While Alyosha Karamazov has always been nearest and dearest to my heart, his brothers Ivan and Dmitri remain some of my favorite literary characters of all time.
The second time I read The Brothers K. all the way through, I decided I might as well mix things up a little and read a new translation. Richard Pevear and Larissa Volokhonsky's groundbreaking translation was published in 2002 and quickly became widely read in academic circles. Having already read and loved the classic translation by Constance Garnett (one of the first, if not the first English translation of The Brothers K.), I was intrigued by what promised to be a very different take on my favorite book.
The essential plot elements and dialogue are still there, of course, and the soul of the novel remains untouched. However, the Pevear/Volokhonsky translation is, to my mind, more energetic than Garnett's. Perhaps this is because, in an effort to preserve Dostoyevsky's voice as much as possible, Pevear and Volokhonsky created more a transliteration from the original Russian than a translation. As a result, the text has a less Anglicized, less poetic, perhaps more realistic tone to it. Some passages lose the lyrical quality found so strikingly in Garnett. Still, overall, Pevear and Volokhonsky's realism has the effect of making the text uniquely powerful.
I own two personal copies of The Brothers Karamazov, one each of the Garnett and Pevear/Volokhonsky editions. Until recently, I also owned two "emergency copies," both Garnett: copies I keep for when I encounter someone who really, really needs to read this book. (I also have two emergency copies of Dickens' Our Mutual Friend, but that's a story for another blog post…) I say "until recently" because I just left one of those copies in my neighbor's Little Lending Library. I keep the gentle Garnett translation on hand because it is more accessible to the first-time reader than the harsher Pevear/Volokhonsky. However, if you are already familiar with The Brothers Karamazov, take a stab at Pevear/Volokhonsky.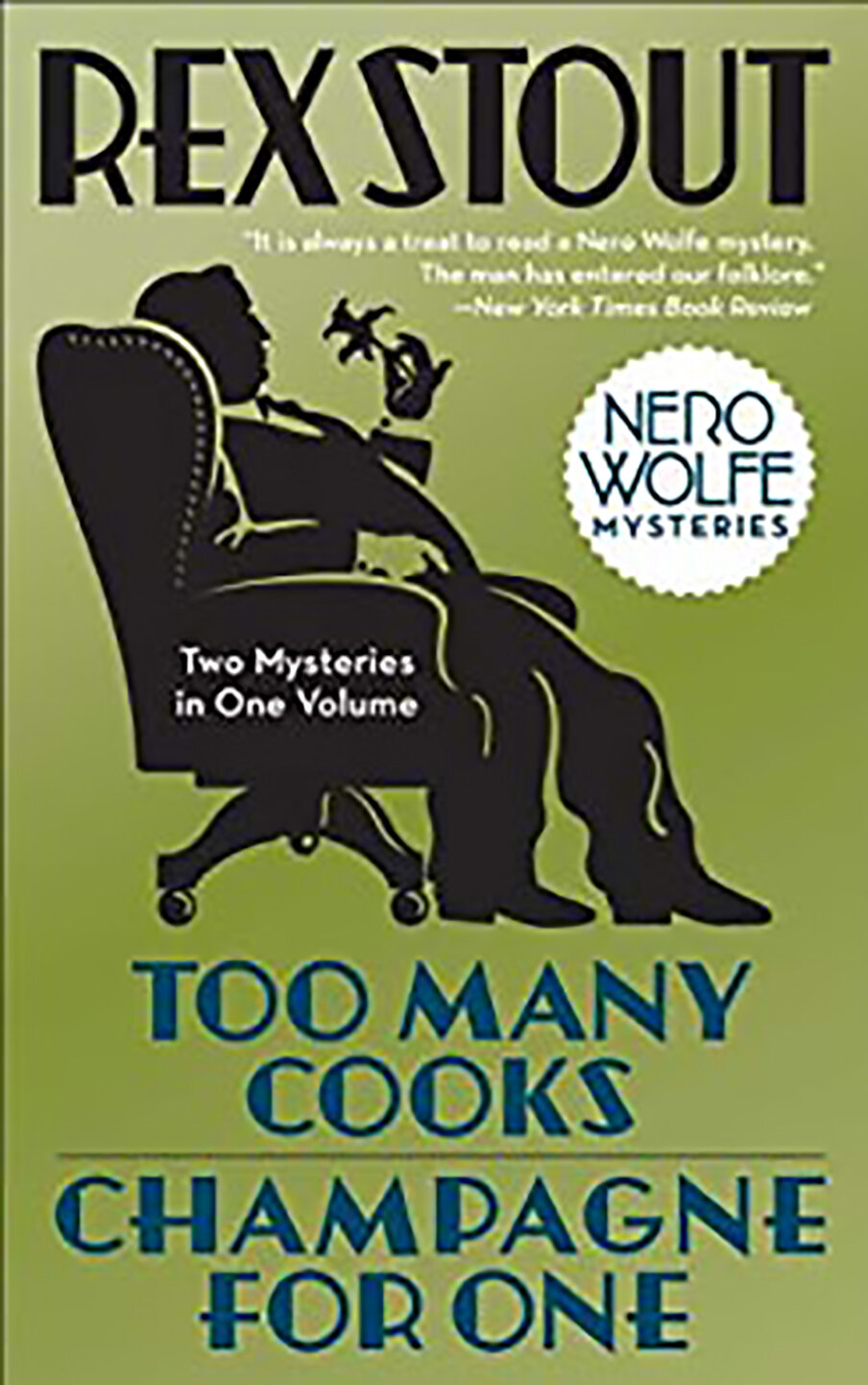 You've Probably Never Heard Of…
Around the same time I began reading the Aubreyad, one of the same friends who recommended that series loaned me several of Rex Stout's Nero Wolfe mysteries, which I have since been using to fill in little gaps in my reading schedule.
Imagine that Agatha Christie wrote hardboiled detective fiction, and you might get an idea of the Nero Wolfe stories, which mostly take place in 1940s and '50s New York City. Nero Wolfe is the massively obese, extremely particular, agoraphobic genius at the heart of the stories; but the true star and narrator of the series is his righthand man, Archie Goodwin, with his wry observations and manly sense of adventure. What I particularly appreciate about Stout are his books' unusual settings—from a chefs' competition at a resort in the Catskills, to a high-end fashion show, to a formal dinner party thrown for unwed mothers—and the way he creates for the reader a clear image of each character without stopping the action of the plot to describe anyone at length.
It doesn't really matter whether you read the books in order, but I would start with Prisoner's Base to get a sense of the relationship between Nero and Archie. My personal favorites so far have been Too Many Cooks, Champagne for One, and The Red Box.

Remember: I'm always looking for recommendations! Comment below to weigh in with what you think I should read next, whether you agree with me about Dostoyevsky translations, or if you have already heard of Nero Wolfe.

Helen DeCelles-Zwerneman is Operations Manager, Web Master, and Artistic Director for Cana Academy.